Who we are
We are a company that values efficiency. Reducing the waste associated with receipts, speeding up insurance and warranty claims and making it easier to maximise the tax benefits of your purchases is why we exist.
What we do
Lockr is a real company that develops cloud based tools for people who buy, own and exchange things. Our tools allow you to track items, transfer them to new owners and eliminate the need for paper throughout the whole process.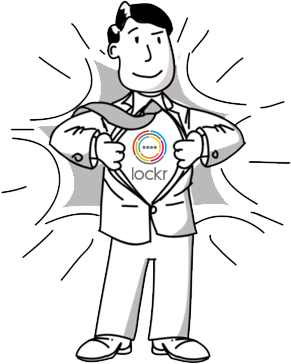 Michael founded Lockr in 2014 after being frustrated with tracking receipts for business and insurance purposes. Michael's primary responsibility is to set the overall vision and strategy of Lockr to ensure it continues to meet the needs of customers.
Monte leads the financial operations across the entire breadth of activities at Lockr. He is responsible for ensuring the day to day viability of the company together with setting the longer term financial objectives.
James sits on the board of directors of Lockr together with Michael and Monte. James helps to set the strategic direction and is pivotal in ensuring that good governance practices play a role in everything we do.